Owner's Corner
"Management is doing things right, leadership is doing the right things."

Peter Drucker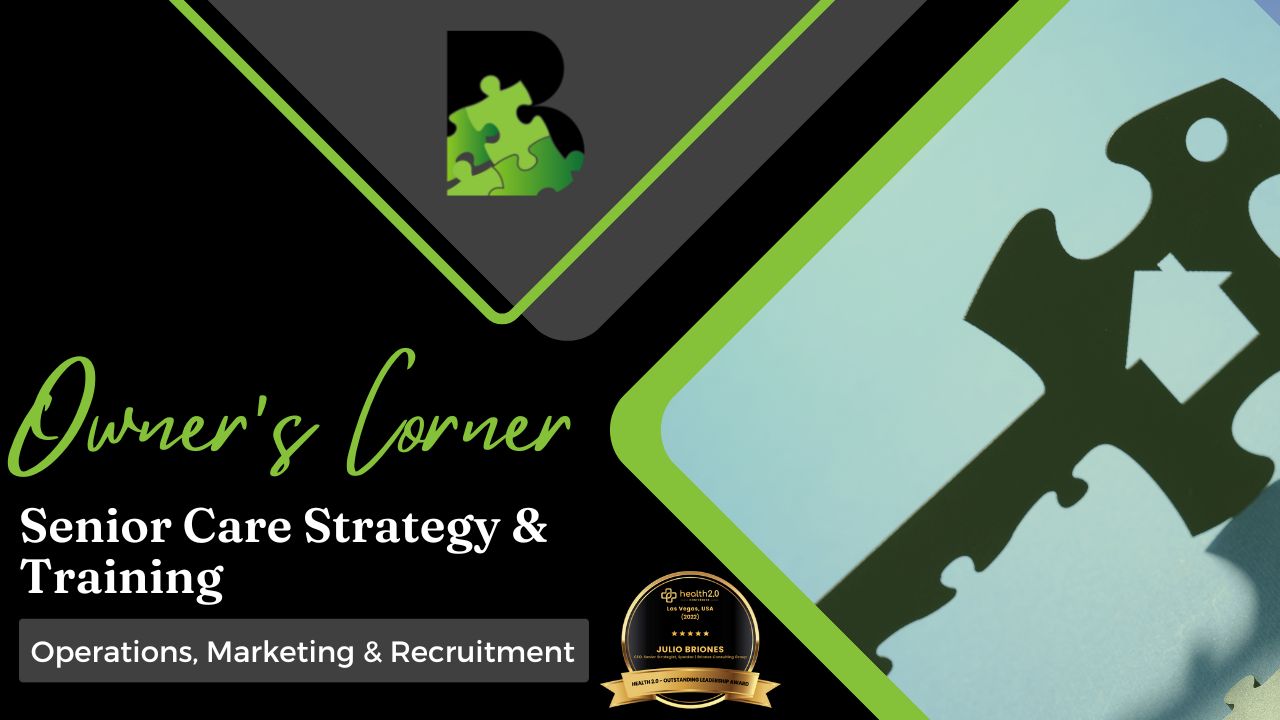 Managing vs Ownership
Are you a home care agency OWNER or did you just create a high paying management job for yourself?
There is an important distinction, being an owner means you have a good handle on your position and can effectively hold a team accountable from a leadership position, even when you aren't familiar with the intricacies of the roles. Join our newsletter and we will take you through the journey of moving from the role of being a manager into developing an internal system to help you gain the freedom of ownership and the peace of mind that comes with team accountability.
We will cover:
Managing the Marketing, Operations and Client Services processes
Team member accountability
Managing service quality
Budgeting and cash flow tracking
Price and Pay Rate setting
Recruitment and Retention Strategy
Much, much, more.
Sign up for our newsletter now for strategies, tips and upcoming programming information and offers.
​DISCLAIMER: Informational purposes only. You are solely responsible for the applicable terms and conditions of employment to YOUR employees.
All calculation tools are for estimates ONLY and not to be taken as financial or legal advice.
Owner's Corner Newsletter Sign up
Get tips and tactics for your Home Care Agency