Senior Care Business Growth Stragegists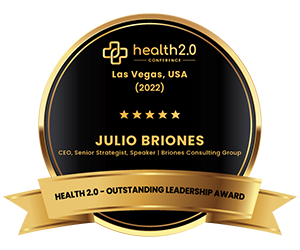 Julio Briones is a business consultant specializing in senior care business growth with a concentration on strategic implementation. He works with senior care facilities as well as home care / home health and hospice agencies to create custom strategies to enhance their offering, streamline their recruitment, retention, operations, and client service processes.
Having an extensive history in franchise support and strategic implementation, along with a keen understanding of the industry, and a unique professional background, Julio has developed methods that challenge owners to take charge of their business incorporating data analysis as well as traditional methods and concepts.
His years of experience with independent owners, franchises and corporate entities assures he has the right solution for your organization.
PREPARE. PLAN. REBUILD.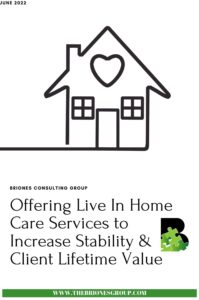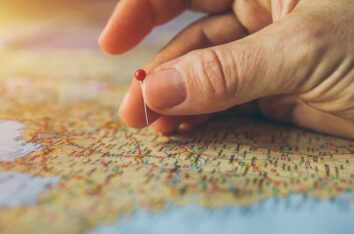 Territory Optimization Services
Whether you are an independently owned agency or part of a franchise system, one of your first pre-opening tasks is to select and understand your service area (territory). There are few tasks more critical when it comes to the future success of your venture into the world of Home Care.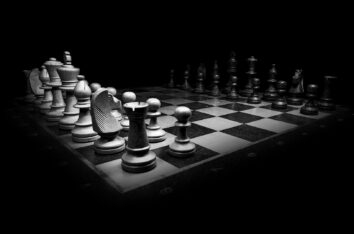 Strategic Planning & Support
There is no easy button. This means, that from time to time, we might need an extra set of eyes to help us meet our business goals and get us to past a hurdle. Briones Consulting Group is here to help assess, analyze and implement the strategies your home care agency needs to achieve your goals.
Owner's Corner
How are you setting yourself apart from your competitors? Being able to fill a service void could be the competitive edge your home care agency needs. Don't let your agency hit a revenue plateau. Be the owner of your business, not just the highest paid employee.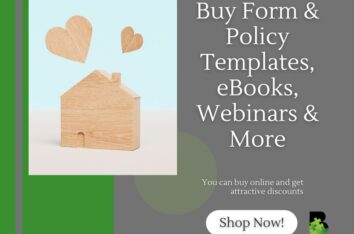 Digital Products Store
Do you need to buy Policy and Procedure Templates? How about client or caregiver forms? Whether you are looking for form templates, eBooks or other digital products to help start or grow your home care agency, we have the solution for you.
Julio Briones brings a ton of value through his speaking and teaching to the non-medical home care industry. His years of experience has garnered him an immense level of knowledge that he is able to deliver confidently, eloquently, and in a confident manner that leads home care owners and marketers to retaining the highly valuable lessons. Additionally, much of his teaching is based on data rather than concepts which is certainly a differentiator. His approach is to meet owners and marketers where they are, to educate them on their current state, understand their future desired state and guide them through the execution of implementing what they learn from him. This approach is effective because it doesn't leave the owner/marketer with simply information they feel powerless to carry to fruition. His approach empowers them to take action and reach their desired revenue goals and more importantly to help more and more aging adults in their respective communities.
I loved working with Briones Consulting! They are domain experts in senior care and bring a lot of resources to the table.
I've been working with Julio over the past several months and it's been absolutely great. He is smart and certainly understands the health services industry. If you are looking for someone who thinks outside of the box and provides practical and effective strategies that actually work, then I highly recommend him! He's professional, punctual and always make himself available.
Touch of Eden Home Health LLC
2022-02-12
Mr. Briones gives very informative and detailed information on a broad spectrum of topics within the home-based businesses I run. I was explained in detail along with shown graphics and data to assist my understanding of the analytics that will help push my business into further success. I am excited to grow my knowledge as I will continue to seek Mr. Briones for his expertise, as he is well-rounded and well versed. Thank you very much. Highly recommend.
Rafael Pavlovic
2022-01-24
FirstVisit has had a close partnership with Julio and the Briones Consulting group over the past year and his knowledge in the home care business has been incredibly helpful to our organization! He's always been very responsive to our questions is very well organized. Thank you Julio!
Being based in Canada, Julio has been a tremendous resource for us as he brings extensive knowledge of the US Home Care Market. He is very generous with his time and resources and has proven to be an excellent partner. Highly recommend working with him. -FirstVisit Software
Mireille Jumeau
2022-01-03
Great info! Mr. Julio is very knowledgeable when it comes to the homecare industry. Very professional! I am glad to be part of his training.
ComForCare Home Care of Montgomery County
2021-12-18
Over the years I have worked with many consultants and Briones Consulting Group is the BEST. Julio delivers far beyond his obligations. He is fully engaged and truly cares about your success. His long history in the industry, knowledge and experience is evident. If you are looking for real actionable end to end solutions to develop and grow your business, I highly recommend Julio with Briones Consulting Group.
shae ogungbemi
2021-12-18
Michelle Hirtreiter
2021-10-15
Julio is the best at what he does. I have interviewed many consultants and none compare. He has taught me tricks of the trade that I will use forever. He is good listener and very patient. Thank you for all of your help.
Briones Consulting Group
2680 E Main Street
Plainfield, IN 46168