Senior Care Business Growth Stragegists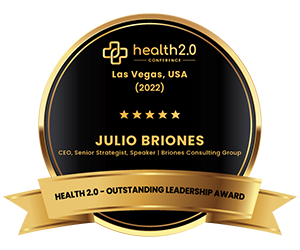 Julio Briones is a business consultant specializing in senior care business growth with a concentration on strategic implementation. He works with senior care facilities as well as home care / home health and hospice agencies to create custom strategies to enhance their offering, streamline their recruitment, retention, operations and client service processes.
Having an extensive history in franchise strategic support, he also understands how to optimize  territories and analyze the viability of service areas when opening a new location or as part of the due diligence during the purchase process.
With a keen understanding of the industry and a unique professional background, Julio has developed methods that challenge the status quo while incorporating data analysis as well as traditional methods and concepts.
His years of experience with independent owners, franchisees and corporate entities, he has the solution for your organization.
PREPARE. PLAN. REBUILD.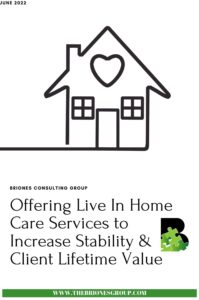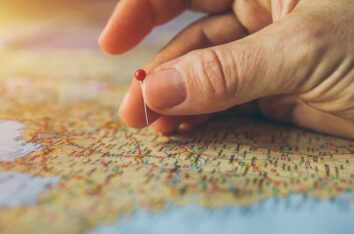 Territory Optimization Services
Whether you are an independently owned agency or part of a franchise system, one of your first pre-opening tasks is to select and understand your service area (territory). There are few tasks more critical when it comes to the future success of your venture into the world of Home Care.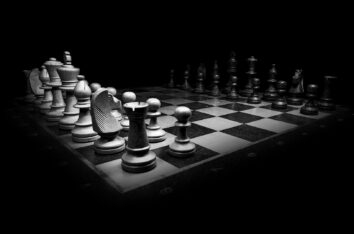 Strategic Planning & Support
There is no easy button. This means, that from time to time, we might need an extra set of eyes to help us meet our business goals and get us to past a hurdle. Briones Consulting Group is here to help assess, analyze and implement the strategies your home care agency needs to achieve your goals.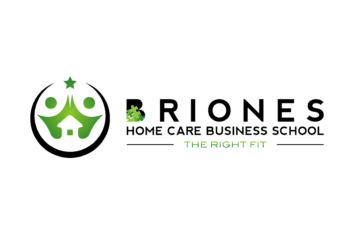 Home Care Business School
How are you setting yourself apart from your competitors? Being able to fill a service void could be the competitive edge your home care agency needs. Don't let your agency hit a revenue plateau. Introduce services that will help you increase billable hours while helping your community.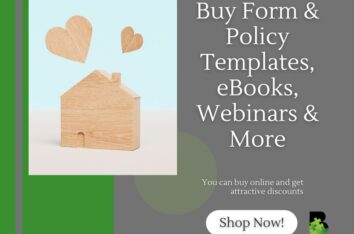 Digital Products Store
Do you need to buy Policy and Procedure Templates? How about client or caregiver forms? Whether you are looking for form templates, eBooks or other digital products to help start or grow your home care agency, we have the solution for you.
Desiree Crager
July 11, 2022.
I can't say enough amazing things about Julio. He is knowledgeable and caring. Takes the time to explain things so that you can fully understand the benefit of his services. His passion and drive for the home care industry is so undeniable.
Julio is a wealth of knowledge. He is creative, resourceful and really cares about his client's success. I recommend him to anyone looking to understand their market and grow their business. Thank you for all your help!
I loved working with Briones Consulting! They are domain experts in senior care and bring a lot of resources to the table.
Earl Conte Jr
April 20, 2022.
I've been working with Julio over the past several months and it's been absolutely great. He is smart and certainly understands the health services industry. If you are looking for someone who thinks outside of the box and provides practical and effective strategies that actually work, then I highly recommend him! He's professional, punctual and always make himself available.
Touch of Eden Home Health LLC
February 12, 2022.
Mr. Briones gives very informative and detailed information on a broad spectrum of topics within the home-based businesses I run. I was explained in detail along with shown graphics and data to assist my understanding of the analytics that will help push my business into further success. I am excited to grow my knowledge as I will continue to seek Mr. Briones for his expertise, as he is well-rounded and well versed. Thank you very much. Highly recommend.
Rafael Pavlovic
January 24, 2022.
FirstVisit has had a close partnership with Julio and the Briones Consulting group over the past year and his knowledge in the home care business has been incredibly helpful to our organization! He's always been very responsive to our questions is very well organized. Thank you Julio!
Dan Bofoya
January 24, 2022.
Being based in Canada, Julio has been a tremendous resource for us as he brings extensive knowledge of the US Home Care Market. He is very generous with his time and resources and has proven to be an excellent partner. Highly recommend working with him. -FirstVisit Software
Mireille Jumeau
January 3, 2022.
Great info! Mr. Julio is very knowledgeable when it comes to the homecare industry. Very professional! I am glad to be part of his training.
ComForCare Home Care of Montgomery County
December 18, 2021.
Over the years I have worked with many consultants and Briones Consulting Group is the BEST. Julio delivers far beyond his obligations. He is fully engaged and truly cares about your success. His long history in the industry, knowledge and experience is evident. If you are looking for real actionable end to end solutions to develop and grow your business, I highly recommend Julio with Briones Consulting Group.
Briones Consulting Group
2680 E Main Street
Plainfield, IN 46168