Home Care Strategy Speaker: The Art of Failing Quickly
Julio combines an engaging presentation style with practical and actionable strategies. With a focus on the growing Private Duty Senior Care market, he addresses the some of the more commonly overlooked, but vital aspects of Operations, Recruitment and Business Development Strategy.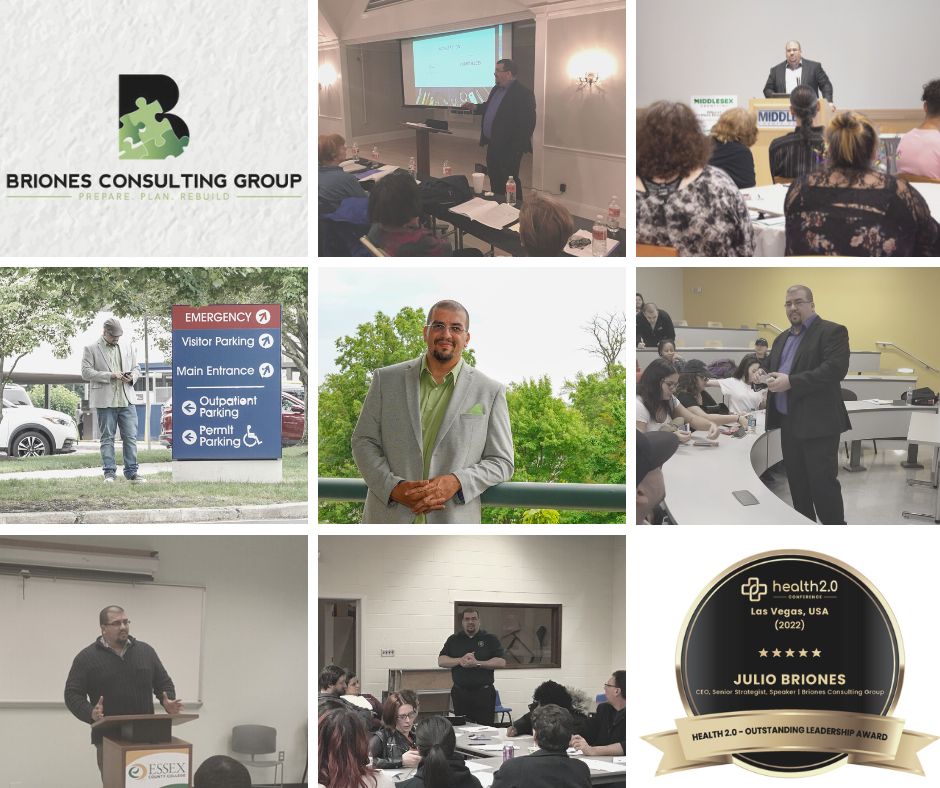 General topics include:
The Art of Failing Quickly

Staff Accountability Methods
Creating KPIs
Building Resilience
How to Avoid Having Your Business Become a Job

Strategy Development
Marketing and Business Development
Caregiver Recruiting and Retention Practices
Territory and Demographic Analysis
All topics can be booked for virtual or in person, short notice bookings (under 48 hours notice) will be considered individually. 
Unlocking Success Through "The Art of Failing Quickly"
Julio Briones brings over two decades of invaluable experience in the homecare industry to the forefront, shaping businesses to thrive in an ever-evolving landscape. As a seasoned consultant, Julio has successfully guided countless enterprises to new heights of achievement, focusing on a revolutionary concept: "The Art of Failing Quickly."
Signature Speech: "The Art of Failing Quickly"
In a world where innovation and adaptation are paramount, Julio Briones unveils the secrets to triumph through failure in his signature speech, "The Art of Failing Quickly." Drawing from his extensive background in homecare, Julio masterfully navigates his audience through the terrain of setbacks, challenges, and unanticipated obstacles that entrepreneurs inevitably face. He challenges conventional wisdom by showing how strategic failures can act as catalysts for growth and transformation, steering businesses away from stagnation and propelling them towards success.
Key Takeaways:
Embrace the Unpredictable: Julio empowers his audience to reframe setbacks as opportunities for rapid learning and course correction, fostering a culture of continuous improvement.
Adapt and Innovate: Through real-world examples and actionable insights, Julio reveals how failing quickly enables businesses to pivot, innovate, and stay ahead of the curve in a dynamic marketplace.
Resilience and Risk-Taking: Julio's speech inspires leaders to develop resilience, build robust risk-taking strategies, and nurture a mindset that embraces change as a catalyst for greatness.
Strategic Decision-Making: Learn how to make informed choices while embracing uncertainty, and how to leverage failures to fine-tune decision-making processes.
Leveraging Experience: Julio's extensive background in homecare allows him to provide industry-specific insights and strategies that resonate with both new and established businesses.
About Julio Briones:
With an illustrious career spanning two decades in the homecare sector, Julio Briones brings unparalleled expertise to his role as a consultant and speaker. Having successfully transitioned from operational & support leadership in the franchise world to consulting in 2015, Julio possesses a unique blend of hands-on experience and strategic foresight that empowers him to guide businesses towards achieving their full potential.
Book Julio Briones for Your Next Event: Invite Julio Briones to deliver his captivating and transformative speech, "The Art of Failing Quickly," and equip your audience with the tools they need to thrive in today's fast-paced business environment. Whether you're a startup seeking guidance or a well-established company aiming for renewed growth, Julio's insights will empower you to embrace failure as a stepping stone to success.