Live In Care Senior Service Implementation
"To be successful, you have to have your heart in your business, and your business in your heart."

Thomas Watson, Sr.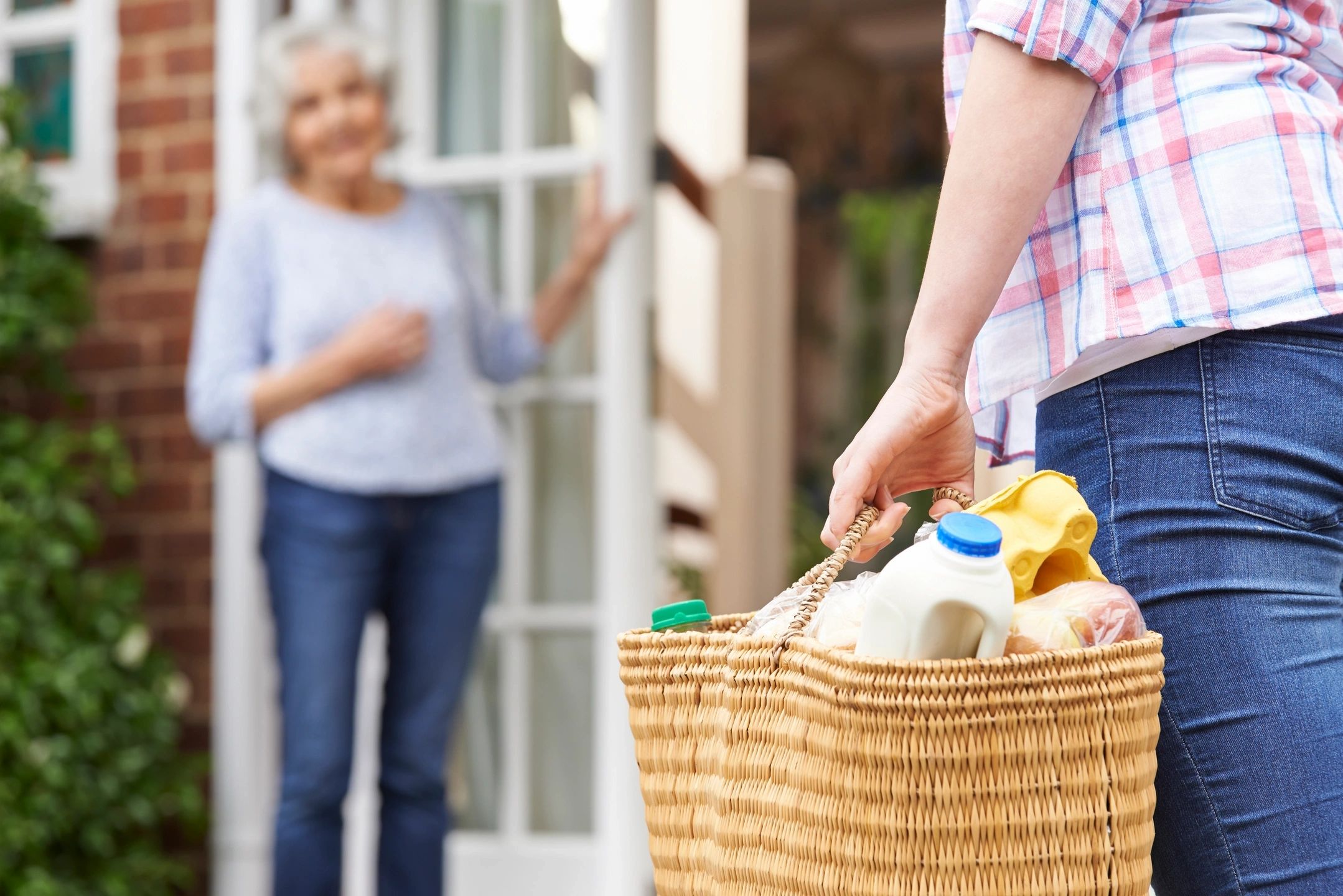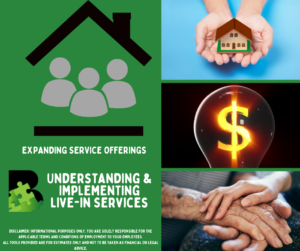 Understanding & Implementing Live-In Services
One of the greatest ways to stand out amongst the competition in a market is by expanding your service offering. Offering Live-in home care services is a great option and offers some distinct advantages to your home care agency:
Expand your perceived value to your community and referral partners
Increase overall Client Lifetime Value
Reduce total number of Caregivers Needed
Increase Client's ability to remain with your agency by reducing cost
Create Predictability in Caregiver Schedules
Reduce missed shifts
Simplified Training Includes:​
Zoom session

Live-in basics
Review of Tools

Department of Labor Guidelines (Pdf)
Live-in Services Calculator that will allow you to:

Calculate your bill rate​
Calculate caregiver pay
Manage overtime
Determine optimal shift change times
Show Cost Savings to potential clients

Customizable Marketing Template
Customizable Recruitment Postcard Template
Sample Live-in Caregiver Agreement
Sample Live-in Caregiver Rules
Sample Simplified Time Sheet
Sample Live-in Caregiver Work Hours Reporting Policy
​Training with Implementation
Includes:​
6 Zoom Training sessions for Office (Recorded)
  Live-in Services Explained
Setting Prices and Caregiver Pay
Identifying and recruiting caregivers
Implementation: Scheduling, Timesheets, Reporting Policy Review
Implementation: Caregiver Rules & Expectations, Transportation
Onboarding existing clients, developing a marketing plan, presenting to referral partner
Access to all replays, custom tools and materials will be provided.
​DISCLAIMER: Informational purposes only. You are solely responsible for the applicable terms and conditions of employment to YOUR employees.
All calculation tools are for estimates ONLY and not to be taken as financial or legal advice.